As part of the development of CASCADE, the consortium has begun to include companies, consultants, universities and other entities as part of the project. This is based on the development of workshops that are taking place in each of the 7 countries where the project is taking place.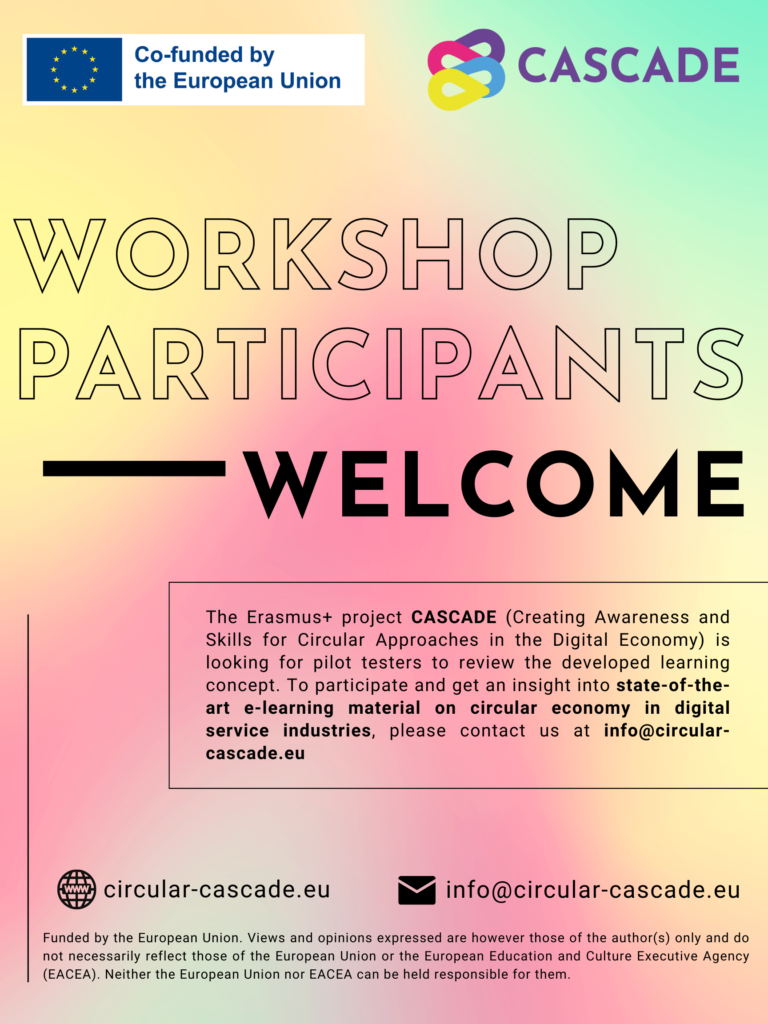 The core objective of the project is to empower digital service companies (SMEs) to develop IT-enabled innovative circular economy (CE) solutions as projects, including platform business models, sharing economy/collab consumption, and product-as-a-service, in B2C but also B2B. A 10-week digital circular project incubator training program for digital service companies (SMEs) will be developed that targets the full life cycle of innovative circular projects and how to develop a circular project from cradle-to-cradle principles. 
In a workshop, we want to present the detailed concepts of module 1 "Inspiration and breaking barriers of circular economy" and module 2 "System Innovation methods". Take part in our workshop to get an overview of this state-of-the-art e-learning material concept and tell us what you think!  
We will share the workshop participants and their profiles in our network on social media to initiate cooperation between interested companies! 
Do not miss the latest updates, workshops and news of CASCADE Subcribe to our Newsletter